Parents or designated person are to collect their child from the classroom or meet at the youngest sibling's grade if that is the dismissal arrangement requested by Parent/Guardian. The parent /designated person will ask for, by name, the child(ren) they are collecting. It is the responsibility of the teacher to ensure that the child is passed into the care of the designated person as indicated on the Dismissal Sheet.
If the person asking to collect the student is not the designated person as recorded on the dismissal sheet and there has been no official communication to that teacher from the office and/or parent/guardian, he/she will be asked to go to the school office where the matter will be resolved by Office Staff.
ALL Students who walk to MacKillop College will assemble in the Senior Learning Space where they meet a Duty Teacher. Students will remain supervised until 3:17pm at which time ALL will be escorted to the Russell Street Gate and dismissed at 3:20pm with the Duty Teacher.
If a parent/guardian wishes to alter these arrangements, a phone call must be made, or letter sent, to the office prior to dismissal indicating the change in arrangements and the length of time the new arrangement will remain in place. This will be communicated to the child's teacher through normal school channels.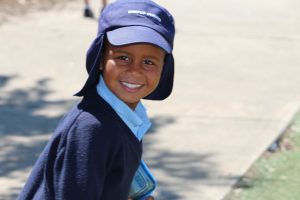 CHILDREN WILL REMAIN IN THE CLASSROOM WITH THE SUPERVISING TEACHER UNTIL 3:20PM.
ANY CHILD NOT COLLECTED FROM THE CLASSROOM BY 3:20PM WILL BE WALKED TO THE SCHOOL OFFICE BY THE SUPERVISING TEACHER WHERE PARENTS WILL BE CONTACTED
IF PARENTS / CARERS ARE UNABLE TO COLLECT THEIR CHILD/REN BY THIS TIME FAMILIES WILL NEED TO SEEK ALTERNATIVE ARRANGEMENTS OR USE THE OUT OF HOURS SCHOOL CARE PROGRAM
Out of Hours School Care (OHSC) Children will go straight to the MFR. Younger children will be collected from their classroom by a designated OHSC staff member.