At the end of each year, four School Leaders and four Sport House Leaders are elected to represent the school in the following school year.
These children are selected from the current Year 5 children. They will be called upon to take on extra duties to help to develop pride and spirit in the school and within their respective sporting teams. They will be a model of good leadership and positive sporting behaviour to the whole school community.
The House names and colours are as follows;
Portland – Blue        MacKillop – Yellow          Penola – Green          Woods – Red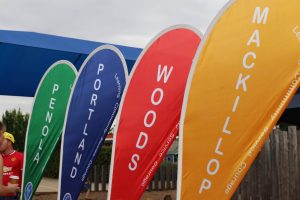 Significance of the House Names
Portland: The Victorian town where the idea was born to establish schools that would be run by a special group of dedicated Nuns who would not be under the direct control of local Bishops and would work mainly with the poor.
Penola: The South Australian town where the first school was established in very humble beginnings, not unlike Corpus Christi in 1985!
Woods: Father Julian Woods was the co-founder of the Sisters of St. Joseph and their Spiritual Leader in their early days of formation.
MacKillop: Mary MacKillop was the foundress of the Sisters of St. Joseph and is a direct link to the establishment of our own school, Corpus Christi. Mary MacKillop was beatified in 1995, our 10th Anniversary year and Canonised a Saint on 17th October 2010, our 25th Anniversary Year.